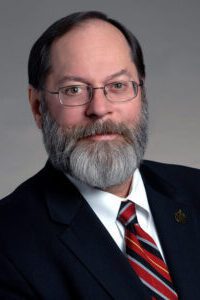 Before joining Cornelius & Collins, John Kitch was a practicing solo lawyer in Tennessee for more than thirty-eight years. His practice focuses on the representation of public school systems, civil trial and appellate practice in state and federal courts, and estate planning and probate matters. A graduate of Purdue University and Vanderbilt Law School, he is a former law clerk for Justice Joe Henry of the Tennessee Supreme Court, a former adjunct faculty member at Vanderbilt Law School, and a current faculty member at the Nashville School of Law. He also served a six-year term on the Tennessee Board of Professional Responsibility, having been appointed by the Tennessee Supreme Court in January of 2015.
He is a past president, a past first vice president and two-time member of the Board of Directors of the Nashville Bar Association, a Fellow and a past president of the Nashville Bar Foundation, a Fellow of the Tennessee Bar Foundation, and a past president of the Tennessee Council of School Board Attorneys. He is a member of the Nashville, Tennessee and American Bar Associations, the Marion Griffin Chapter of the Lawyers' Association for Women, and the Harry Phillips American Inn of Court, where he is a Master of the Bench Emeritus and a former member of the Executive Committee.
In July of 1997, the American Bar Association honored him as the Sole Practitioner of the Year at its annual convention in San Francisco in the first year the award was presented.