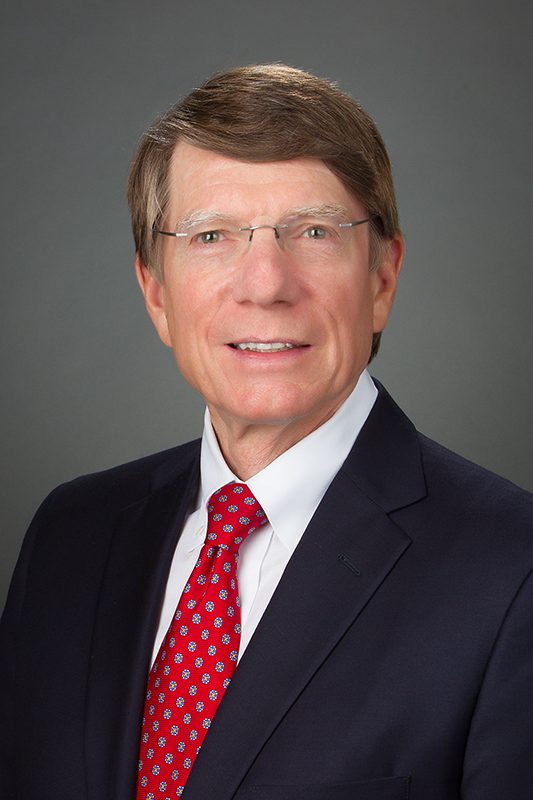 Stephen K. Heard practices with the firm of Cornelius & Collins, LLP, and focuses primarily on civil trial and appellate practice in State and Federal courts as well as the representation of small businesses and non-profit organizations.  His areas of focus include:
Employment Law (including Age, Sex and Race Discrimination)
Torts and Personal Injury
Real Property Disputes
Civil Rights
Fair Debt Collection Practices Act
Fair Credit Reporting Act
Products Liability
Education Institutional Liability
Auto and Truck Liability
Medical Malpractice
Equine Law
Nonprofit Organizations
Small Businesses
Contract disputes
Stephen is a Rule 31 Mediator since 2001 and has participated in over 250 mediations. He is a member of the Nashville Bar Association, American Bar Association, the Federal Bar Association, the Tennessee Defense Lawyers Association, former member of the International Association of Defense Counsel (1987-2022) (Employment Law Committee Chairman from 1993 to 1995; Medical Malpractice Committee; Products Liability, Drug Device, and Biotechnology Committee), Tennessee Association of Construction Counsel, American College of Equine Attorneys, and Transportation Lawyers Association. He has twice been awarded Strathmore's Who's Who Law Professional of the Year Award (2007 and 2009).
A graduate of the University of North Carolina at Chapel Hill and Emory Law School, Stephen has tried over 200 court of record lawsuits and argued 36 appeals. He has served as a lecturer and presenter in over 28 continuing legal education programs, most recently at the National Equine Law Conference on the subject of Non-Profit Law Issues for Equine Trade and Breed Associations (2015); Equine Doping and Contamination (2019); and SafeSport: Jurisdiction, Procedures, Issues and Concerns (2021).  Stephen also presented a program at the 22nd Tennessee Worker's Compensation Educational Conference on "The Compensation Conundrum, Points of View of a Complicated Death Case" (2019).  He was also a presenter at the 25th Tennessee Workers Compensation Educational Conference on "Stand Alone Work-Related Mental Injuries" (2022).  He has also served as faculty at the Defense Lawyers Trial Academy, sponsored by the International Association of Defense Counsel. Stephen is a member of the Tennessee, Georgia and Kentucky Bar Associations.