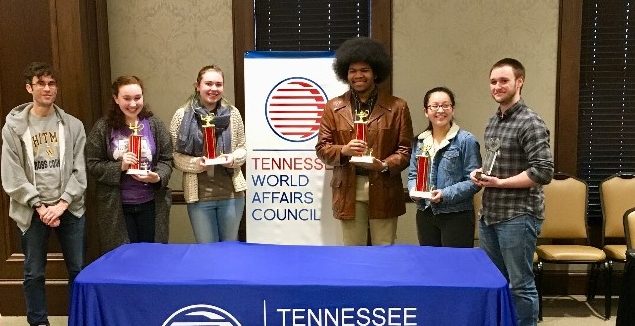 Sarah Matthews, the youngest daughter of C&C Partner Blake Matthews, competed in Tennessee's Academic WorldQuest State Competition with three of her Hume Fogg classmates. Hume Fogg's WorldQuest team won first overall against teams from Tennessee, Alabama and Georgia making them WorldQuest State Champions! The first-place team of the State WorldQuest Championship gets the opportunity to represent Tennessee in the National Academic WorldQuest Competition in Washington, D.C. in April.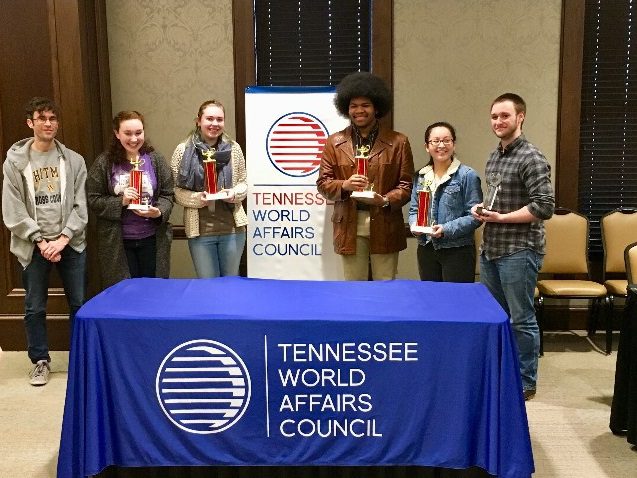 Academic WorldQuest is the flagship youth education program of the Tennessee World Affairs Council and the national network of World Affairs Councils. It is a team game testing high school students' knowledge of international affairs. In the game, four-person teams compete by answering multiple-choice and fill-in the blank questions divided into ten unique and engaging thematic categories. The Tennessee World Affairs Council organizes an annual State Championship match hosted at Belmont University usually in February each year.
The cost of travel and lodging for the National Competition is covered for the State Competition winning team and one teacher/chaperone by the Tennessee World Affairs Council. The National Academic WorldQuest Competition is attended by more than 200 of the nation's most promising students in about 50 teams, along with their parents, teachers, and chaperones.
Congratulations to Hume Fogg's WorldQuest Team and best of luck at the National Competition!