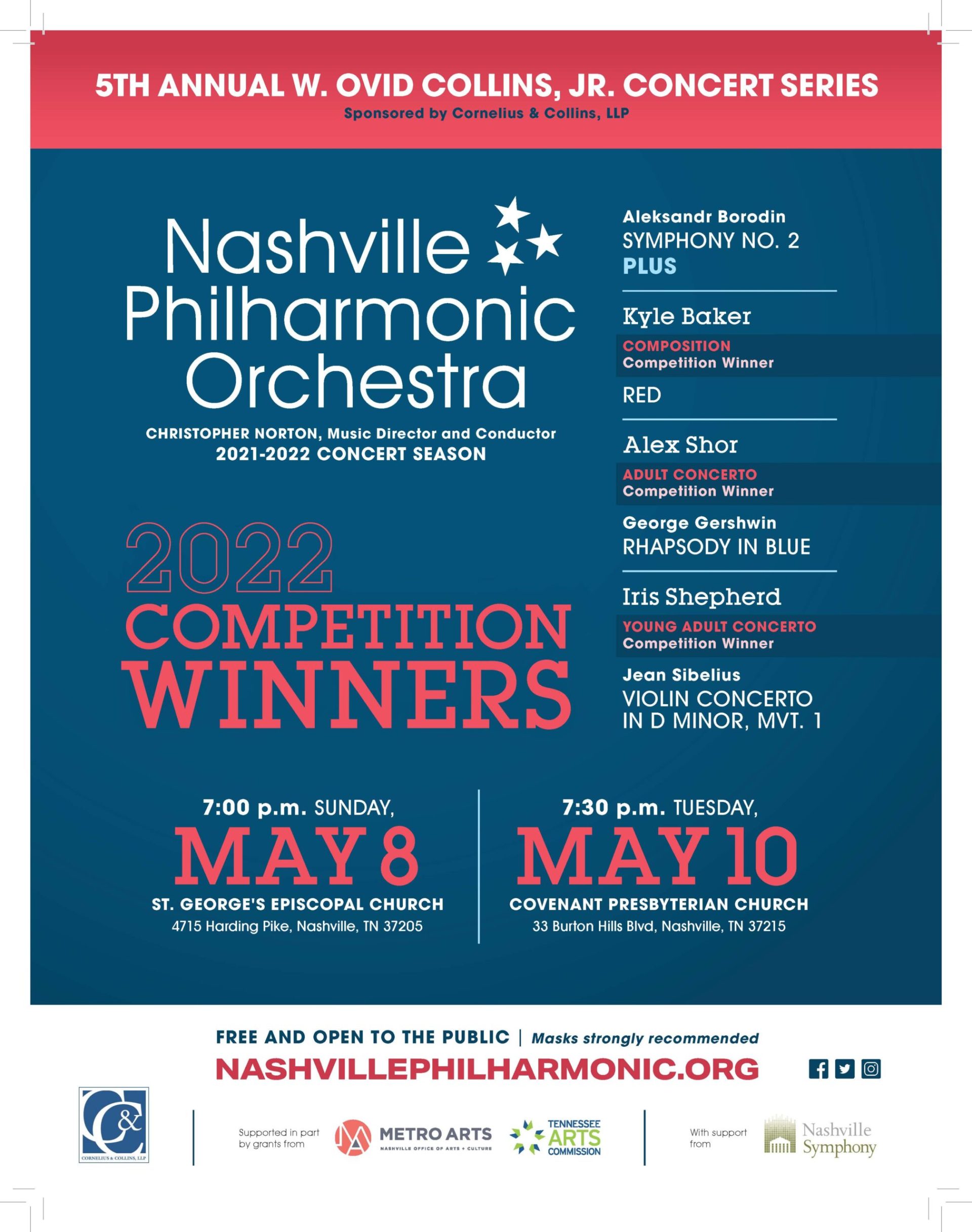 W. Ovid Collins was born in the midst of World War I and came of age during the Great Depression. He served his country in the United States Navy during World War II and
lived a life of over 94 years. At the age of eight, he discovered his love of music when he began playing his grandfather's violin. In the 1930s as a high school student, he joined the WSM studio orchestra (among his colleagues was Dinah Shore). His interest in music continued through high school and thereafter, enabling him to pay his own way through college and law school.
Collins attended Vanderbilt University, where he was inducted into Phi Beta Kappa and graduated magna cum laude. After graduating from Vanderbilt Law School in 1942, he took up the practice of law with Charles L. Cornelius, Sr. and Charles L. Cornelius, Jr. Over time, Collins established himself as a preeminent member of the Tennessee bar. During his celebrated career, he was tapped as a Fellow of American College of Trust & Estate Counsel and received the same honor from the Tennessee Bar Foundation. Early in his professional career, Collins was instrumental in the reorganization of the Nashville Symphony Orchestra which had been disbanded during the Depression. He played violin with the symphony beginning with its first concert on December 10, 1946 until he retired from the orchestra in 1987. After he left the symphony, he changed his focus toward chamber music and switched to the viola. Along with his wife, Jacqueline, he continued to play locally and at out-of-state symposiums. Collins also continued to pursue his passion for tennis and platform diving well into his eighties. He was a
founding member and violist in the Nashville Philharmonic Orchestra.
The Law Firm of Cornelius & Collins is pleased to honor its founding member by sponsoring the W. Ovid Collins Concert Series.