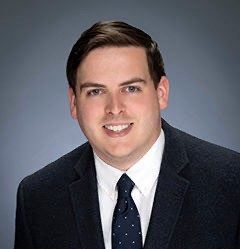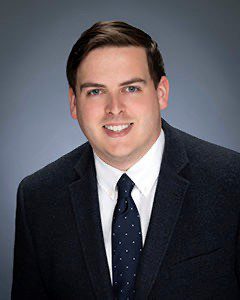 Nashville, TN – Gage C. Smythe has joined Cornelius & Collins, LLP, as an associate attorney with a concentration on construction law and general civil litigation.
"I'm thrilled to be in Nashville and thankful for the welcome reception I've received from both the legal and business communities. I look forward to serving the wonderful community who calls Nashville home."
Smythe was previously an associate with a firm in Birmingham, Alabama. He is a graduate of Samford University Cumberland School of Law, cum laude, where he served as the Executive Editor for the Cumberland Law Review and was an active member of Cumberland's National Moot Court Team. He earned his B.A. at the University of Alabama, Huntsville, magna cum laude.
Smythe is a member of the Nashville Bar Association, American Bar Association and Birmingham Bar Association. Prior to relocating to Nashville, he was a member of the WBHM Junior Board. He is a member of the Belcourt Nonprofit Film Center Reel Society.
Smythe and his dog Jem live in the Germantown area of Nashville.
About Cornelius & Collins
Over the past six decades, Cornelius & Collins attorneys have handled thousands of cases in state and federal courts. The scope of the firm's practice is broad, and clients range from Fortune 500 companies, small businesses, trade organizations and individuals. The firm serves clients of all sizes in both litigation and dispute resolution, focusing on complex cases and those that require a strategic, team-oriented approach. Visit www.cclawtn.com for additional information.